Welcome back to pre-alpha updates as we showcase some of our most recent updates and tests.
Today we have a new primary interface update. The key goals here are to reflect static movement top-level menus to access functionality such as user settings, player markets, notifications, and more.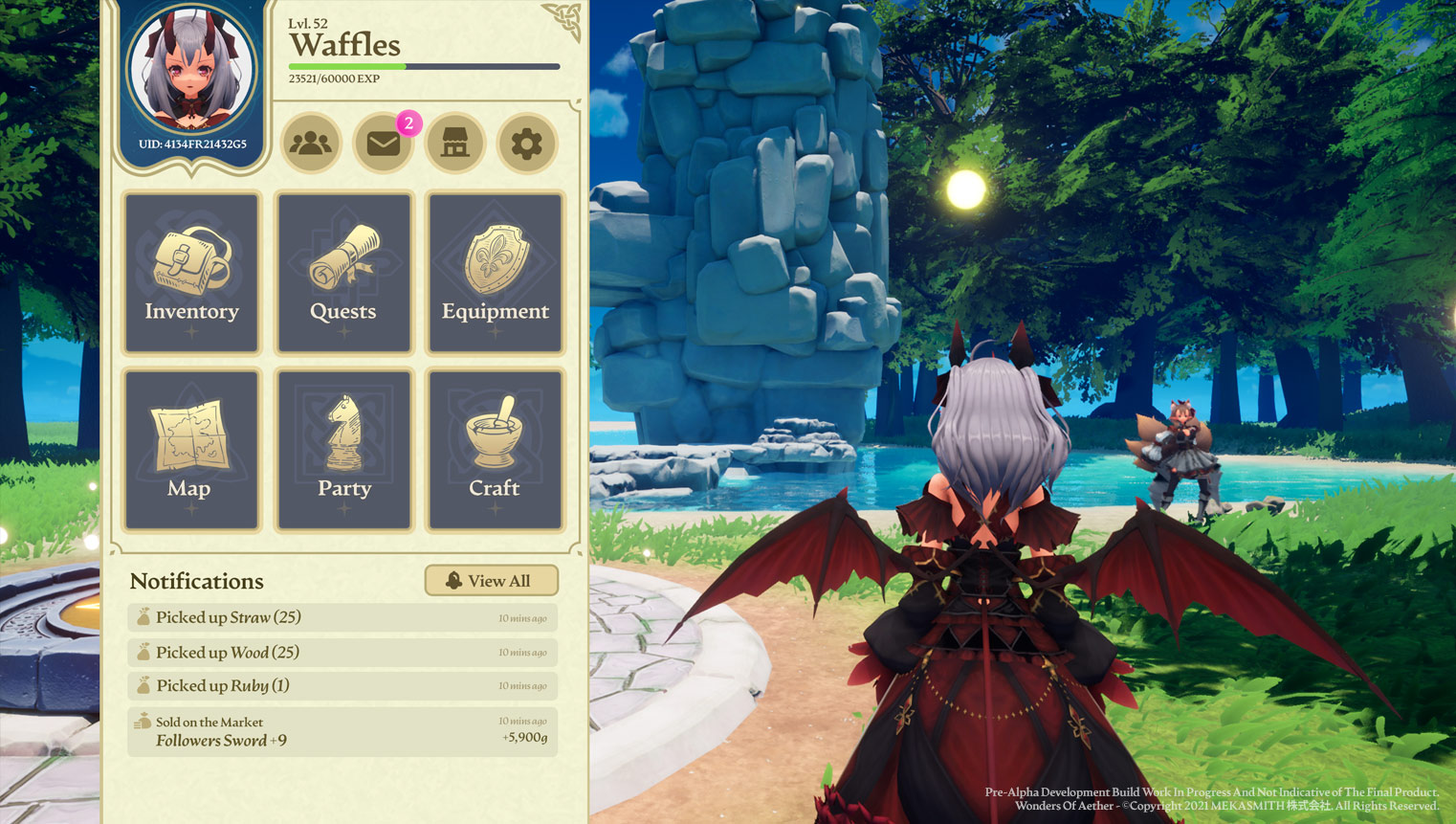 Primarily these menus would act as being universally fit for keyboard and controller users. Of course, as we develop more features, this menu may change to accommodate new gameplay dynamics, but at this moment, we feel it's a great first start. Tell us what you think on our social media channels, and see you next time!
P.S. Please, don't consume a Wild Boar Horn!